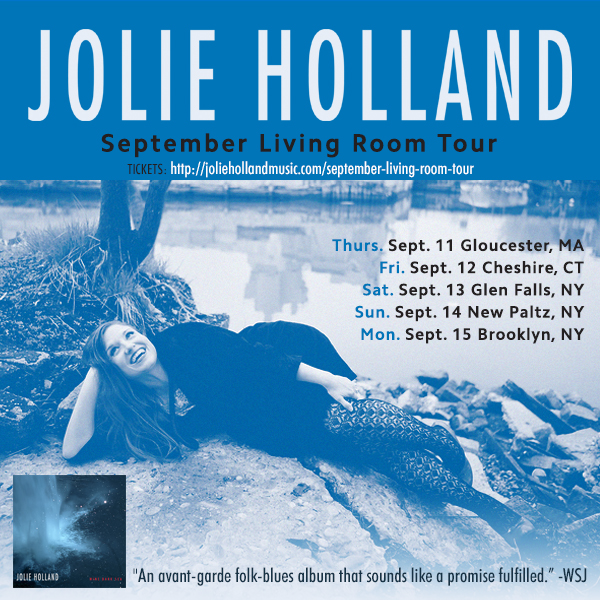 September Living Room Tour Dates:
Fans! Jolie and her guitarist, Adam Brisbin, are playing five special, intimate performances this month in the Northeastern US prior to their European tour. Please note, these tickets will ONLY be sold in advance, no tickets are available at the door! The shows will be entirely acoustic and the address of the performance will be sent to you after you purchase your ticket along with details of the show's start time. These performances are hosted in private spaces and are not a party. Please be respectful of the hosts who have volunteered their space.
Sales of all tickets are FINAL and nontransferable.
9.11.14 – Gloucester, MA
9.12.14 – Cheshire, CT
9.13.14 – Glen Falls, NY
9.14.14 – New Paltz, NY
9.15.14 – Brooklyn (Redhook), NY