News and Upcoming Shows: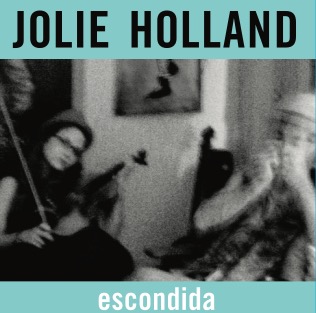 Fifteen years ago, my band ventured into a studio deep in the woods of Northern California, emerging a week later with an album that would find its way around the world.
I was blessed to be able to work with the great label Anti-, who was then home to my heroes Tom Waits, Merle Haggard and Nick Cave. Escondida came out in 2004, right before vinyl made a resurgence. Now my tiny label Cinquefoil Records is putting out Escondida on vinyl for the first time. And I've made some special merch available as perks for this campaign – like the Lunatic Tarot deck, handwritten song lyrics, Escondida T-Shirts, and more.
WILDFLOWER BLUES AVAILABLE NOW
Jolie Holland and Samantha Parton are very excited to announce a new album, 'Wildflower Blues', available now!
The first single from our upcoming record – our version of Townes Van Zandt's "You Are Not Needed Now" – is up and streaming on Spotify! Give it a listen below. You can order 'Wildflower Blues' right here.