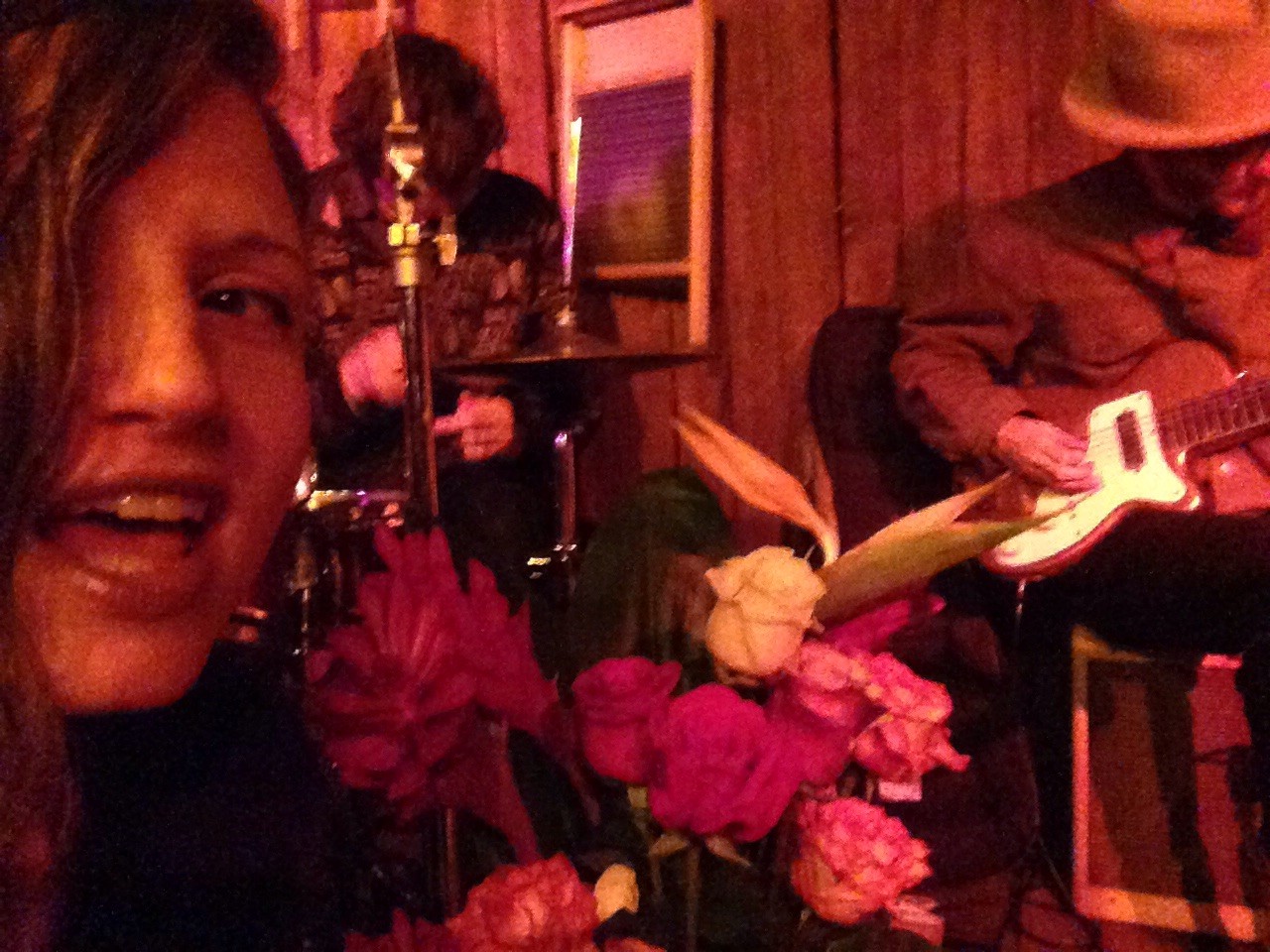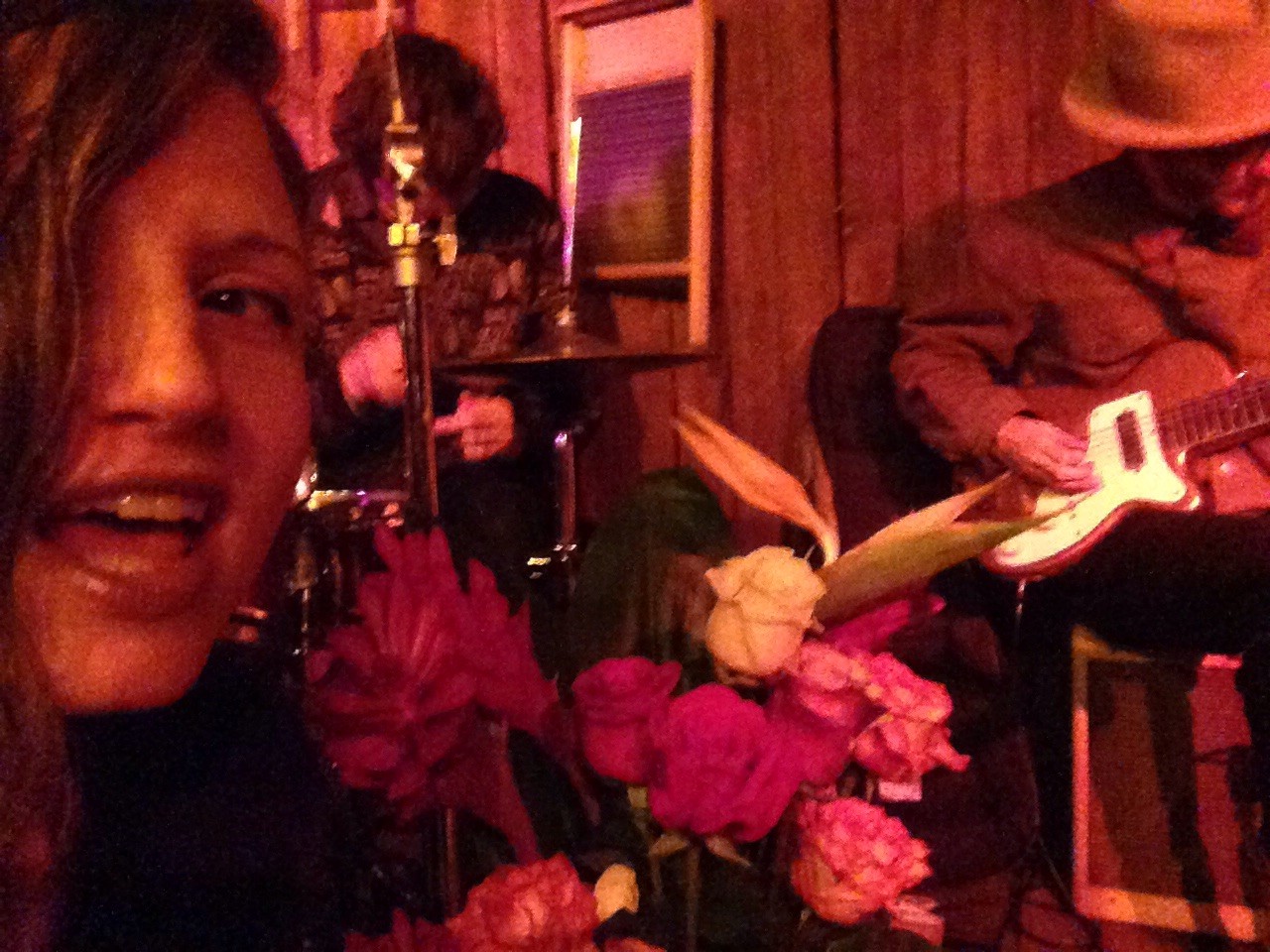 I've been considering how to communicate with you via social media. By you I mean you. You are the stranger or the person I may have met. Maybe you're one of my best friends reading here. It occurs to me that I might hold up the mirror here. As the slogan goes, social media is about engaging with fans. So I want to talk about people who have engaged as fans, people who have taken the weirdness out of this dynamic: the singer isolated on stage and those dimly glimpsed in the darkness beyond the glare of the lights. Meta-Fan Mondays are about fans of whom I am a fan.
Charlie is simply the greatest. I won't embarrass him by saying his last name. For the last ten years or so he has sent flowers to the first show of every tour. He's been our 'deadhead' traveling with us from show to show. He's crammed cash in my paw when he knew I was broke. He read interviews where I talked about out-of-print records I love, and then Found Those Records and sent them to me. Charlie has been a better friend than the people who raised me.
Here's Justin Veloso, my main drummer on the drums, and Adam Brisbin there on the guitar. I'm grinning with the lipgloss up front by the giant bouquet Charlie sent even though he was all the way in England. This photo was taken around Christmas 2014 at (dearly departed) Viracocha in San Francisco where we had a real soul-satisfying residency. We played every day for a week, only repeating a few songs. Diamond Dave Whitaker was there yelling his poetic slogans. "Early Days Still Rocking!" he hollered as he headed up the stairs for the last time. We played some Dylan songs for Diamond Dave because he's friends with Bob. Dave famously got Dylan stoned for the first time. Dave regaled us with tales of Doug Sahm and the Sir Douglas Quintet sleeping on his floor in Edwardian suits back in the old hippy days. Black YaYa from Paris thrilled us with his beautiful songs. Mayon Hanania drew some great sketches of the goings on. My bandmates Jared Samuel and Adam Brisbin came all the way out from NYC to lay it down. Stevie Weinstein-Foner sang rock songs about Jesus in a white kurta barefoot with suede pants on Christmas night. With his long dark hair flowing down, and his substantial beard, he was a vision of sexy Jesus. Adam Brisbin kept saying "Best Christmas Ever" and all agreed, which is just proof that musicians are happy if you let them work their asses off. We were practicing all day and playing a different set every night.
The staff and founder of Viracocha were like magic midwives helping to create such a golden experience. The site of Viracocha was a Santeria shop before it was a secret venue/antique store. I hope for an excellent future to the space, and to those who created it.
Charlie once blew Justin's mind and reportedly 'made his life' by bringing up Justin's deeply underground experimental band J-Zee Sushi Car as we stood on the sidewalk outside 'Water Rats' in London.
I Love You, Charlie. You've immeasurably improved the quality of my life.